2022 has already become a year of growth for Odys Global, so far. And, considering the trends and the team's commitment, this is just the beginning. New horizons are waiting for us to explore them.
There's a lot we want to share about: the amazing team, the solid marketplace, new spectacular projects, and out-of-this-world partnerships among others.
If you've been following us for a while, you know that we love to compare premium aged domains – that we deal in – with luxury real estate. Every single domain that makes it to our marketplace goes through an assiduous due diligence process to make sure it meets the highest of standards, thus providing our members with a proper platform for launching successful businesses. Odys Global is all about this meticulous approach towards everything and anything we do, whether writing a social media post, fitting out the office, or hiring new team members.
Let's just get to it, then.
Taking Team Building to the Next Level
Odys Global has been around for quite a while, doing what it does. But for most of the time, even though the company was doing great in terms of premium domain hunting and providing high-end services, the fact of having most of its team working remotely was holding it back from achieving the best performance possible.
The first quarter of 2022 brought a huge change for the company. Now we have an in-house tech team that's taking care of all the matters related to our platform – the Odys Marketplace – and makes sure everything works properly.
And the best thing about this? Immediate response time.
Beyond the tech team, we've generally grown in numbers with all the right specialists in their respective spots. If you follow us on social media, read our emails, check on our blog posts every once in a while, and run into our ads, all with pretty designs falling under one and the same brand image – all of these are created and tended to by our in-house team members.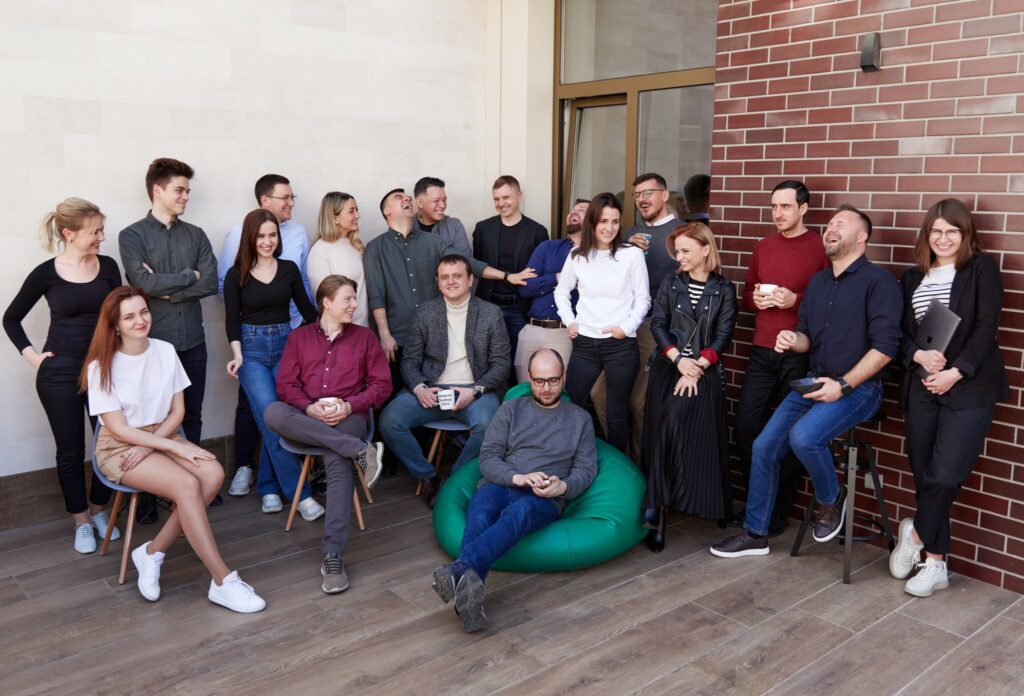 One important lesson for us as a company was that having the right people in the right place streamlines all the necessary processes that otherwise take tons of time and multiple comebacks until you finally get things right.
Right now, Odys Global is at a stage declared by one particular cartoon character: "To infinity and beyond!"

Making the Odys Marketplace a Better Place
Speaking of the things you see when dealing with us – the Odys Marketplace has gone through a lot lately. In the best sense possible. We've optimized it, improved it, and made it a lot more user-friendly than it ever was.
The Odys Marketplace essentially became a thing speaking of itself with all the current functions. For one, each domain listed now has its own page with all the details, including age, market insight, SEO metrics, and authority sources mentioning it among other things. Perhaps, one of the most prominent innovations is the presence of monetization angles for each domain – this is our recommendation of how a particular domain could be used to generate income for its new owner. These are developed in consideration of the domain name's history, its industry, niche, and topics it used to cover in the past. Certainly, monetization angles are merely a recommendation and in no way a requirement, but they nonetheless provide a perspective that could then be used in the domain's further development.
Another thing to outline here is that we've always wanted our platform to be an actual marketplace rather than just a shop. Hence, we've started to introduce the Sell Your Domains feature to let any Odys member sell their premium aged domains. While we're still currently working on the possibility for members to submit their domains to the Odys Marketplace, our members can now pitch their domains for sale via email. The Odys team takes a proper look at them, examining their history as well as industry and niche relevance among other aspects to make sure they're good to go for sale on the Odys Marketplace – they basically go through the same process as any Odys domain prior to being listed. And once they're approved, they get listed.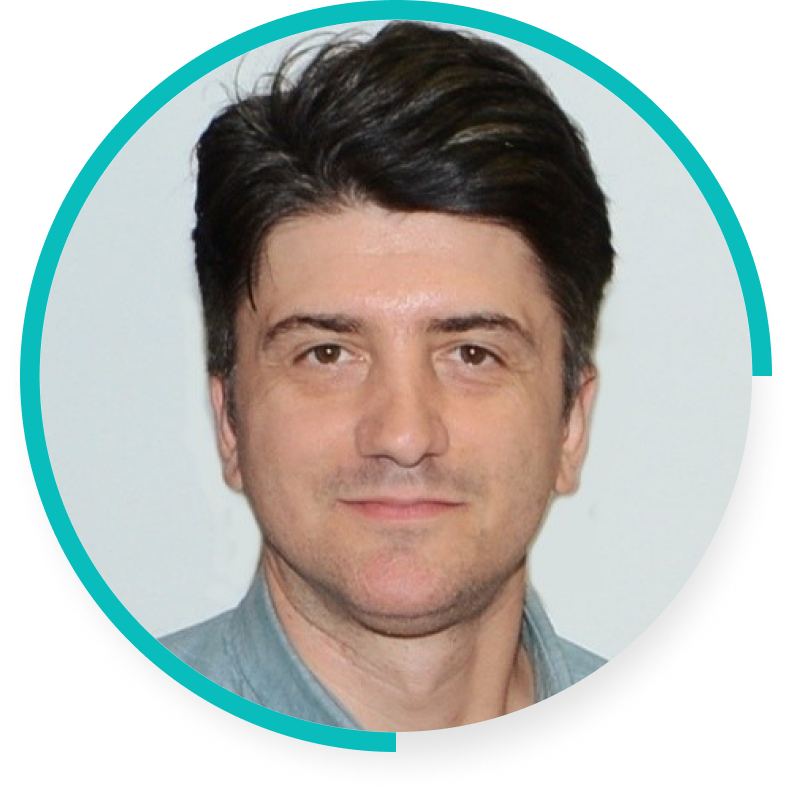 Even though the Sell Your Domains feature is still in beta version, our members can reach out to us via email or support ticket to submit their domains for a checkup and subsequent listing on our platform if they fit our standards. This is a serious step to moving from an online shop model to a full-fledged domain marketplace, where Odys members can trade with each other and know that either their domains end up in good hands or that they get a domain that aged well even when it didn't come directly from us.

Kiril Papaz, Head of Acquisitions

There are lots of other things we've improved on and added to our platform, such as brand identity development and hosting setup for the members that purchase Odys domains. These are just several of the ways we want to tell our customers that they're important to us and that we tend to their needs, whether it's a unique and recognizable logo or the lack of need to look for good hosting services. We've got you covered. Odys domains mean business and we want your business to run smoothly.


Expanding Our Internal Projects
As we've already mentioned, this year has already been about serious growth for Odys Global. Having a team of serious thinkers and doers, we've come up with several important projects that have helped make our voice be heard in the crowd of online entrepreneurs, SEO experts, and affiliate marketers dealing with brand sites, niche sites, aged domains, flipping online businesses, and what-not.
Expert Picks
For one, we've reached out to several domaining experts and asked them if they would like to share their thoughts on some of the Odys Marketplace prominent domains – how to use them, how to monetize them, what content to add, etc. You could say that these are monetization angles on steroids. As a result, this turned out to be something known as Expert Picks and we're currently partnering with Mushfiq Sarker of The Website Flip, Doug Cunnington of Niche Site Project, and Shawna Newman of Skipblast. Each of them has their own distinct approach to domain growth and monetization solutions, creating a unique blend of opinions and perspectives that can be taken either directly or partially to grow one's online business.
Odys Stats
At Odys, we love and respect transparency. When you know what a company does and what it's been doing for a certain period of time, you tend to trust it more, because it's not trying to hide anything from you. We were thinking of doing something that would show our transparency and came up with Odys Stats, where we share our results, trends, and conclusions every month. You can see these on our social media pages, namely Facebook and Twitter, and draw your own conclusions of what it means for your business and what you should expect in the coming month. As for us as a company, this initiative helped us become closer to our members and audience in general, as we try to be truly global and premium in everything we do.
Odys Premium
Speaking of premium, the last but not least project to mention here is Odys Premium. Once again, it's all about appreciation of our members. Think Spotify or Netflix that have tons of cool stuff and grant you access to it for free, but either with certain limitations or for a limited period. Of course, Odys is neither of these platforms, because we do something completely different – we sell unique, premium aged domains with outstanding stats, history, and brandable names that one may use either to reinforce their brand or to build an entire business from the ground up.
However, we have quite a few customers that buy more than one or two domains a year from us, so why not grant them some perceptible benefits? Hence, Odys Premium is your way to get more from Odys than you could ever get previously. It has two annual plans: Grow and Scale. The Grow plan provides a 10% discount on each domain purchased, while the Scale plan has a 15% discount for subscribers. Each of them also has a 10% cashback from each purchase made via Wise top-up, 1 year of hosting, and full website maintenance.
And it's not just about dedicated discounts. Odys Premium subscribers basically join a closed community of like-minded people, who get access to exclusive deals, free tickets to industry events, detailed industry reports, and more. Our goal here is to provide our Premium members with a sound environment for their businesses' growth.
Anyone can buy a domain name, a blank page, basically. You pay a few dollars and own it for at least a year and hope to not spend a fortune, trying to make it earn you some money. Odys domains are packed with value and this is what we're trying to show with our Odys Stats, Expert Picks, and Odys Premium initiatives.

Alex Drew, CEO & Co-Founder

One thing we understood for sure is that the sky's the limit for anything we do as long as we cater to the needs of our members in their entrepreneurial endeavors.
Joining a Wider Community
You can't run a successful business in isolation. This is an absolute axiom. The Expert Picks initiative mentioned above is yet another proof of this. Not only is it helpful for us and our partners, it's also an extremely enjoyable experience of opinion and experience exchanges. In other words, it's always great to learn something new, to grow, to become a better company, a better team.
Even though we've only been through half of 2022, Odys Global managed to become a part of several significant industry events.
Buying and Building Online Businesses
In January, we joined the Buying and Building Online Businesses Summit that featured such experts as Blake Hutchison of Flippa, Jaryd Krause of Buying Online Businesses, and Kyle Roof of High Voltage. They covered such topics as online marketing, SEO, investing in niche websites, traffic acquisition, and buying online businesses, in particular, among others.
NaZapad
The same month we also sponsored the NaZapad event for the Eastern European countries and Russian-speaking industry experts. While Odys Global is primarily focused on the Western market, we embrace specialists of any cultural and national background, so this was another important milestone for us.
Affiliate Gathering
May saw a promising event in York, UK – the Affiliate Gathering Expo 2022. We've been partnering with Carl Broadbent, the Affiliate Gathering founder, for quite a while, and he even has a very detailed, profound case study of building a niche website on one of the Odys domains, so it was just a matter of time for our company to become a part of something as cool as this. It was a one-day event that featured 12 speakers working in affiliate marketing, SEO, site building, and other related areas. They've shared their experiences, held master classes, and ultimately hung out with the visiting crowd at a local pub. Regrettably, we weren't able to be present at the event in person, but we surely followed it and are genuinely happy to be a part of the AG family.
Building Empires (by Niche Website Builders)
Perhaps, any entrepreneur has an explicit dream of building an empire rather than nudge in multiple side hustles till the end of their days. Azedine Djedid is an affiliate marketing and SEO expert, who has tons of knowledge and experience to share. He had a webinar along with Niche Website Builders on the Building Empires platform, which we also happened to sponsor. The webinar was called 'How to Build a Portfolio of Successful Foreign Websites on Premium Aged Domains.' Doesn't it ring a bell to you?
SEO Day 2022
It doesn't stop there for us. In June, we sponsored a speech held by John Mueller, the Webmaster Trends Analyst at Google, on the SEOday 2022. This was the largest SEO event that also featured speakers from Semrush, Shopify, Wix.com, and other renowned companies in the industry. In case you don't know anything about this event, its name might have given you a hint on what it was all about – all things SEO, whether growth hacks, tricks, tips, techniques, approaches, and so on. The event was ultimately attended online by over 50,000 people from over 105 countries, which was perhaps the largest audience we had a chance to reach out to in a single event. And we even managed to make a short representation of our services before John gave his speech!
SEO Campixx
Last but not least to this date, was the SEO Campixx event in Berlin, Germany. It was a massive in-person conference focused around SEO and online marketing that featured experts from such companies as Sedo, Wingman Marketing, Gaming.com, SISTRIX, and others. The event's attendees had the opportunity to listen to information-packed speeches, participate in master classes, and do plenty of networking. And that means several beers, too. It's Germany after all!
We're looking forward to what's coming up our alley next and are truly excited about joining more industry events, where we could put the word out about the solution we offer and learn new things from both our partners and competitors.
Building New and Sustaining Old Partnerships
Oof. This is where it feels like we're in the back of a book or album cover, trying to say 'thank you' to everyone that's been involved in our progress and growth and make sure we don't forget anyone.
We've already mentioned several of Odys partners above, such as Mushfiq Sarker of The Website Flip, Shawna Newman of Skipblast, Doug Cunnington of Niche Site Project, and Carl Broadbent of Affiliate Gathering – we love you and are incredibly glad to be on the same team with you!
However, there are so many other people and companies that have put the word about us out there. Some of these great people have done or currently are doing case studies on our premium aged domains, while others outline the benefits of building sites and even entire businesses on them.
Shout out to Matt Diggity, Craig Campbell, Emilia Gardner, James Dooley, Spencer Haws (of Niche Pursuits), James Beatie, Ryan Kangail, Ales Wilk, Steve Toth, Stacy Caprio and Mila Chervenkova for joining forces with Odys Global and seeing the true value of the domains we have to offer. Each one of these pros is a definite expert in either affiliate marketing, search engine optimization, site building, and online marketing to name a few. Partnering with all and each one of them is an honor and undeniable pleasure. Hopefully, we didn't forget anyone and if we did, you should know that we love you (and send us a short note, so we put you in this list).
Women in Tech SEO
Being a company that not just does business, we are always up for the right cause. This is one of the reasons we've partnered with the Women in Tech SEO global community. Not only is this an organization that works in one of the Odys' directions, but it also helps women around the globe to learn and share their expertise with each other in the tech SEO domain. We don't believe in any of the chauvinistic nonsense and know for a fact that female specialists have all the assets to be the same as – if not more – talented and professional as male specialists. Hence, we fully support the Women in Tech SEO's initiative and efforts to create a safe space for women in a predominantly masculine professional environment.
Internet Marketing Gold
One of the latest initiatives we've joined was the Internet Marketing Gold online courses. As the platform puts it, these courses are 'Like Netflix but for SEOs,' which is pretty accurate, because you get to choose the courses you want to watch and learn from. Subscribers get to learn how to do upper grade keyword research, how to build sites on aged domains, how to sell a site for 6 figures, and many other things that will surely come in handy for any Odys member.
Whew! Looks like we've covered all the partnerships we're involved in! Let's move on.
Following and Adjusting to Trends
A lot of interesting things happened over the course of the past 6+ months in terms of sales and respective trends. It's really not that simple to grasp the scale of everything that was going on in a few short paragraphs, but we'll try to do our best. (In case you'd like to stay up to date with these, follow us on Facebook and Twitter where we publish our monthly Odys Stats.)
While most things float and change from month to month, one thing remains constant – .com is always the King. This TLD is an undisputed champ no matter what happens, no matter what industries get more trendy or what domain age our members prefer. It always stays on top. Sometimes, by a landslide. While .org and .net seemingly nip at .com's heels, they still remain far behind it, leaving a lion's share of sales to it.
Now, Odys Global is known to be selling premium aged domains. In other words, domain age matters. In the best case scenario, the older the domain, the richer its history. Of course, not all of them are used properly over a long stretch of time (and we'll get to that later), so in reality older doesn't mean better. What we're trying to do at Odys is make sure that aftermarket domains with brandable names have impeccable history and high SEO value before they make it to our marketplace. That being said, it seems that our members have grasped the idea of well-aged domains and gradually started purchasing more of the older ones than it was in the beginning of 2022.
Global. Odys Global
Oh, and then there's the global aspect to our Odys Global name. This mission seems to be successfully accomplished. Our members come from all over the world, including North America, Europe, Eastern Europe, Asia, South Eastern Asia, and the Pacific to name a few. This definitely makes us feel that we're doing the right thing in terms of our mission and our vision. Having the trust of a genuinely global community is truly something, we've got to be honest.
It's Odys Due Diligence, Baby
This is going to be the closing part of our long report on what we've come to so far. But in no way it is less important than everything that's been described above. It's like when you're examining a tree – first you see the leaves, then you see the branches, the trunk, and then you get to the roots. Before there was anything, there was the Odys due diligence process.

This is what sets our company apart from the competitors and guarantees that each of the domains listed in the Odys Marketplace meets the highest of standards.
It all starts with source pre-screening, when our team sifts through a myriad of aftermarket domains on sale for the minimum requirements, including brandability, uniqueness, referring domains, references on authority websites, and specific TLDs. Those that make it through this step are passed over to the quality assurance team to verify how clean their history is.
The QA team manually checks these domains for any history of abuse, misuse, or penalties. They also check the real age of these assets and get historical snapshots from Archive.org. This is then followed by backlink analysis, which involves checking authority websites that have mentioned these domains in the past. We're speaking of sites like BBC.com, Forbes.com, and alike – getting them to mention your site either costs a fortune or is practically impossible.
Now, every domain should be used according to its particular niche and industry. Otherwise, if there's a dissonance between the topics covered in its site and the industry it's been initially meant for, this negatively affects organic performance, leading to low traffic and, thus, low sales and low to null revenue. Odys domains are always relevant to a particular niche and industry.
Then it gets to the trademark check. This one is crucial because no one wants to have lawsuits due to trademark infringement. We run each domain through a number of trademark and patent databases, including the USPTO Trademark Search. After we make sure that no trademark is associated with the domain name, we create unique branding assets that are provided along with the purchase to the buying member.
After all of the above is finally done, our specialists give it a final check – history, SEO, metrics, screenshots, topical relevance, etc. It's necessary to make sure that everything is in line before the domain is listed on the Odys Marketplace to avoid confusion and the issues that may follow.
Finally, all the domains that went through this assiduous process are listed on the Odys Marketplace. Each of them is 100% vetted by our QA team and contains the highest possible value for their prospective growth. In other words, every buying Odys member receives more than just a domain name – it's always a fully set platform for growing their future business or scaling the current one.
You can learn more about the Odys Global due diligence process here.
It's Just the Beginning
There you have it. We've come so far, it seems, but in no way we're stopping here. The point that we've reached as Odys Global for now is definitely only the beginning and we're trying to look ahead, planning for new, even greater accomplishments.
We're constantly working on improving the platform and the services we provide to our members. That is, a new marketplace is currently in the works: it's going to feature a better UI/UX design, extended payment methods, including crypto and partial payments, possibility to submit domains for sale right from the Marketplace UI, and tons of new features that will take your Odys experience to a purely another level.
As for the aged domains, they will keep coming at an unprecedented rate. And don't worry about their quality — they'll keep going through the same due diligence process just like all the currently available domains.
The more we grow, the more new partnerships we get, thus accessing greater edges of what we can do and how far we can reach. This includes various events, too! We're always eager to participate in meaningful and impactful industry events, whether conferences, seminars, webinars, and what-not. And we hope to make more in-person appearances in the future!
Last but not least, you — Odys members — are the ones, who help us make things better by sharing your feedback with us. This way we get to understand your needs and wants clearer and deliver the finest results possible. Perfection has no limits and neither does greatness, and this is exactly what we're trying to achieve at Odys Global.
Stay tuned for more – more ideas, more insights, more perspectives.
More domains that mean business.